Brenda Vaughn
TV and more information
2010.11
CD & PROMO BOOK on sale!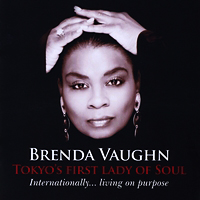 <The worst is over>
Brenda Vaughn
(c) Copyright-Brenda Vaughn
(4571363990018)
Record Label: Brenda Vaughn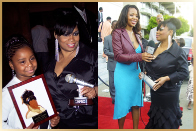 Detailed profile
Brenda Vaughn
Brenda Vaughn, Bay Area Black Music Award
The prize was given as "Living Legend " Brenda Vaughn where she lived in the United States and Oakland in sponsored black music association of United States "Bay area black musical Award" on last April 15, 2007...
It was published "Issue in December of a monthly electronic organ" from the Yamaha music media with her cover and interview on November 20. Moreover, She taked a part in the recording of the electronic organ player "yaSya"'s new album "ANANDA" fixed price 2,625 yen that released on December 8,as yaSya with Brenda Vaughn. It was collected the song that she worked on writing.Check it out!
< Notice >
The rights of the profile and pictures of Artists belong to Artists and HAS Company. You can not use these materials without permission.