SHIRAISHI,Kyoko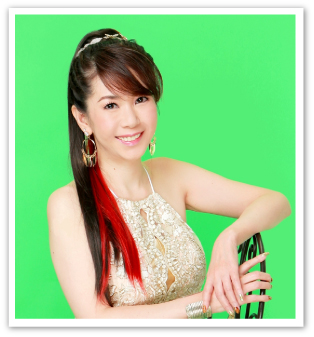 Real name: Kyoko Shiraishi (Shiraisi Kyoko)
Hometown: Chiba
Birthday: December 10
Special skill: snorkeling / scuba diving
Hobbies: PC / Drum / Internet Shopping
Favorite singer: Ella Fitzgerald

[History]
I learned the piano from childhood, and for the first time in high school I sing a song while playing the guitar in public.
In college years, I will spend my time in band activities at a music club.
After working for a general corporation for two years, she received an audition of a music office from an acquaintance introduction, and became a professional singer.
After that, he began singing various genres such as popular songs, Jazz, Oldies, Disco, Soul, J-Pop, Enka, etc. at live houses and hotel lounges throughout the country, party events and song shows.


Miharu Tsunaki, Wild Ones, Aizaki Shinya and other undercards and co-starters as well.
Recently, I also act as a national anthem at the sports event national competition.
He also teaches singing mainly on professional singers.
June 2016 Major debut with CD single "Rain words / punk whisper".
February 2018 Second single "Blow away the winds and tears" c / w "Nodami no Ike" released.
Publisher: Japan Enca Phone Record Distributor: Crown Tokuma Music Sales

In May 2018 he took office as Ambassador of Tourism in Sanmu-shi, Chiba Prefecture.