SAMBA NOVA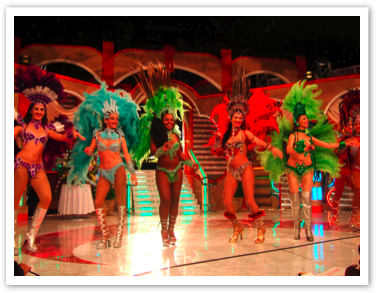 samba show
Brazil far country located on the opposite side of the world .
And , imagining is , samba being done in the country of that passion .
However , Brazil has become a familiar country so as not to feel the distance now.
Japanese-Brazilians who work football , F1, in many places , samba carnival of Asakusa .
Rhythmic percussion in the energetic ...
Dance and passionate Kana and costumes sparkling beauty ...
Please enjoy by the Brazilian team of professional , samba show genuine Brazil ! !

team organization
1 person to 15 people samba dancer
3 and 8 people percussion and vocals and Band

Biography
Parade / Asakusa Samba parade , Yokohama and Kobe Minatomatsuri international samba parade : Shinjuku other festival
Hotel Show , Events / Honda · BMW · J -League Yokohama Landmark Tower , Shinjuku Takashimaya , Yomiuri Land Spring Festival other
CM / National Aeolian - Puriohamu , Nescafe other
TV shows / TBS · Fuji TV, TV Asahi , TV Tokyo · WOWWOW other