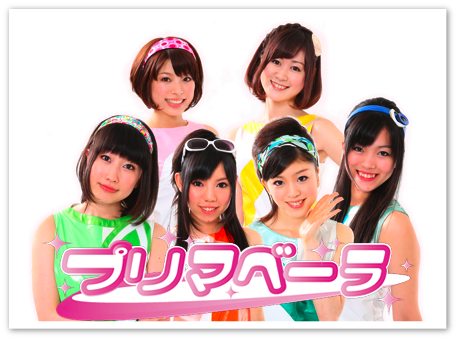 PRIMAVERA

2011 Japan magic association "hope prize" award!!

Primavera is ?
A singer, a model, and actress .. Next-generation entertainment group with much possibility
* At the peculiar view of the world which took in the element of a dance or a play by girls illusion unit "primavera" illusion We send the show of rich entertainment nature to you.
From dynamic illusion, a program is close and can enjoy itself. Even close-up magic Variegation, Moreover, spectators were involved in, Customization of "participatory type illusion", "participatory type magic", and magic, etc. It supposes that I am elated and makes much goods samplings etc. elated.
On the other hand, from the Columbia record as organization unit "primavera S" specially also as a song artist in 2009 * A major-label debut, The summer of 2010 The 2nd phase "door [ of a dream ] Dream Gate" of a major company A release etc. Original music, such as song charge of the show image song "Mary of Electric Lolita superconductivity" of Mr. JohnHathway of YTV system anime "Yumeiro patissiere" ending song charge, the Fujii miono solo, and illustrator and a doctor of engineering, is also a large number.