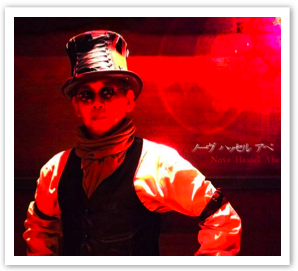 NOVE HASSEL ABE
Space-time travelers magician
Around the table hopping in Tokyo restaurants, events, and active corporate party, bridal and the like.
In addition, also performed magic guidance to the young magician and entertainers including the provision of participation and ideas to the TV project.
Mysterious world, such as the magic that unfolds in front of your eyes.
Professional such close-up magic.
The Konasu to "mathematics", "psychology" completely new is derived in the "science", "super-brain faction Magic"
Genius.
Rare and exist in the world that has the "imagination of scientists" and "mathematician of wisdom."
[Alchemy] [teleport] [prophecy] such.
Use familiar tools such as coins and bills, fun, easy to understand, to the visual.
In front of your eyes, you will play a miracle.