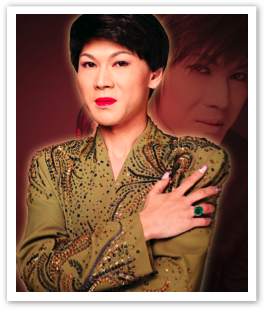 SONOMANMA,
Mikawa
Birthdate 1978/5/31
From Shizuoka
Blood type O-type
Special skill painting / calligraphy / English
Hobby sake Golf Design storyteller and Nail Art
1997, debuted as a look-alike Mikawa Kenichi.
Stage work hand in "exquisite costumes and talk the most luxurious ever-like" since, over 18 years has been well received in 47 prefectures.
Co-star of the appearance, such as your head family, play an active part in the media in NHK Red and White Singing Contest as impersonator Star Is Born Grand Prize-Kishidan Dancers.
In addition, it has continued and exhibitors to the "versatile art exhibition of cultural figures, entertainers" and CD work original songs, cover songs "Woman of Scorpio" and "Memory Glass", a challenge not just imitation.