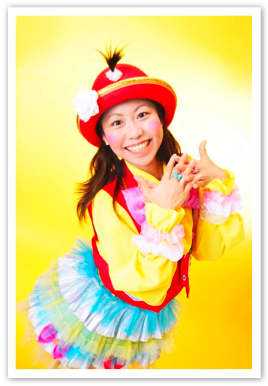 AKKEY
Advanced skills and in the charm full of character, popular female performers from adults and children!

[Profile]
Learn the stage as the troupe members, participate in national performances.
Taking advantage of its experience, to begin his career as a performer, "Akki".
Lovely style and charm full of character, from children to adults
It has gained wide popularity.
Performance, and advanced techniques with an emphasis on communication with the audience
Production of the comedy touch.
Expand the performance everyone is healthy and happy.
Recently, the United States and around Mongolia, Japan representative appearance, etc. to the China International Entertainment Festival, also actively participate in the performance activities overseas.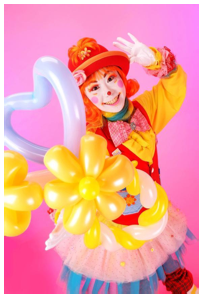 [Repertoire]
Balloon art, mime, stage magic, juggling (shaker cup Poi Saramawashi Ring ball scarf, cigar box), Hula Hoop Magic

[Main Cast]
Movie "Memories of Tomorrow" (starring: Watanabe Kenta)
TV Tokyo "Contact is ter!" Appearance & guidance
Drama "rogue detective Junjo system"
TBS "KUNOICHI (Kunoichi)"
BS Fuji "watchme! TV"
TV Tokyo "animation expedition"
First-class hotel, department stores, large discount stores, wedding hall, the national kindergarten, nursery, children's house, school (elementary school - University), the national housing exhibition hall, large pachinko parlors